Plein air painting:
Summer & fall, Gatineau park, Sat/Sun, 9-12AM, $25/day
I am proudly offering outdoor painting instruction to interested artists.


A group of us will meet at various areas of Gatineau Park (around Chelsea mostly) and paint scenes as the seasons change.

Topics covered: Composition, technique, colour, paint-mixing, capturing light-shadow.
You will need:
Easel, oil or acrylic paint, brushes, a mixing palette, a charcoal pencil, primed masonite boards or canvas, paper towel, and old clothes.


Experience:
Painters of all experience welcome. I started painting in the early '90s local woods scenes and had the good fortune of painting with the Gatineau Group of Painters and receiving instruction from Bruce Heggteveit, the leader of the group and a very talented local artist.

View my portfolio

If you are interested, please contact Chris at: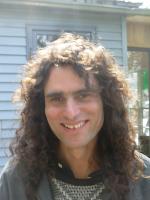 Painting Locations:
Sat/Sun July 20-21: Visitors centre, Old Chelsea, Chemin Scott, between La Cigale and Art mode gallery
View Larger Map
Sat/Sun July 27-28: Fortune Lake, Chelsea, Gatineau Park, view overlooking Fortune Lake from the parkway
View Larger Map
Sat/Sun Aug 3-4: Dunlop Picnic Area, Gatineau Park, Chemin du Lac Meech, Chelsea, QC
View Larger Map